Maggie, our other cat at the chow line
Katie taking one of her 17 daily naps
Ashley
Ashley is a very good dog. Smart as a whip and usually acts like a big baby. We believe she is a mix between a lab and a setter. She's my shadow. If I'm walking out the door, she's sure to be on my heals.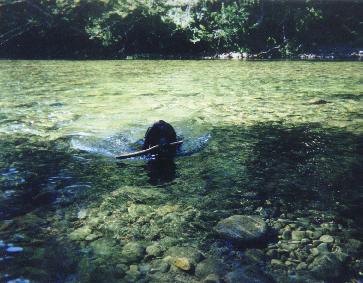 Ashley, getting her stick
Rudy, our nanda conure



Katie on her perch
Maggie doing what she does best
Ashley playing with her rawhide
Katie
Katie's a good cat. Goofy in her own way, but a real good companion either way you look at it.
No wonder my printer doesn't work!
Ashley chill'in while camping at Ft. Flagler